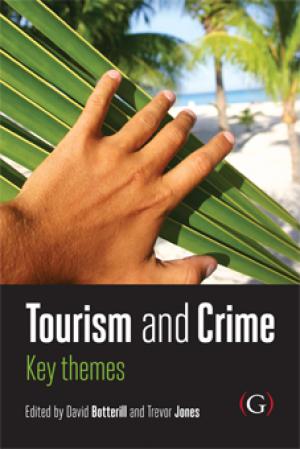 Tourism and Crime
Key Themes
ISBN: 978-1-906884-14-7
---
| | | |
…this book is unique because it brings together tourism scholars, criminologists, and social scientists with diverse backgrounds. The result is a cohesive and comprehensive piece of work, which encourages a potentially fruitful dialogue between tourism studies and criminology. This book can be recommended to anyone who may be interested in understanding the relationship between tourism and crime, including undergraduate and graduate students.
Annals of Tourism Research, Vol. 38, No. 4, 2011
Recent years have seen growing media and political attention to the issue of tourism and crime in a number of countries. The high profile cases of the Madeleine McCann abduction and the murder of Meredith Kercher have received huge media attention in the UK, and raised concerns about crimes against tourists. At the same time, issues such as drugs tourism, sex tourism and alcohol-related crime and disorder among holidaymakers, have highlighted crimes and rule-breaking more generally committed by tourists. To date, however, this tourism-crime nexus has received little scholarly attention. Tourism and Crime: key themes is the first book to address this gap. It provides a critical examination of a range of topics, including criminal offending against tourists, tourists as offenders, and policy-responses to tourist crime. It focuses on a number of subjects including tourism and property crime, the tourist as victim, the 'naming and shaming' of specific 'danger travel spots', the governance of safety in 'stateless' spaces, cooperation between justice authorities in different jurisdictions, drugs tourism, plus a range of other relevant issues.
With contributions from an international team of highly respected authors and researchers, Tourism and Crime: key themes brings together concepts, ideas and empirical evidence from two distinct fields of research enquiry - criminology and tourism studies - and maps out a cross-disciplinary research agenda for scholars and policy-makers in this area.
Publication and Prices
Pub Date: September 2010
Hardback: £75.00, Euro 98, US$ 120
E-Chapter: £4.99, Euro 5.99, US$ 7.99 each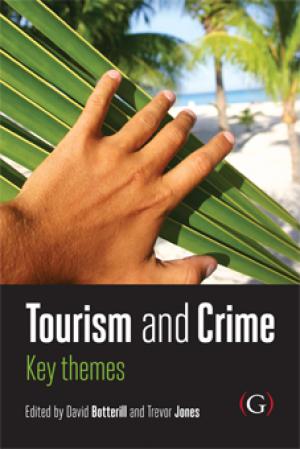 Table of contents
Chapter 1 Introduction: Tourism Studies and Criminology, Part One: Tourists as Victims, Chapter 2 Property Crime and Tourists, Chapter 3 Violent crime and tourists, Chapter 4 Vulnerable Victims, Part Two: Tourists as Offenders/Offenders as Tourists, Chapter 5 Child Sex Tourism: is extra-territorial legislation the answer?, Chapter 6 Flying without wings: drug tourism and the political economy of pleasure, Chapter 7Blagging leads and other hustles: British street workers in Tenerife's timeshare industry, Part Three: Responses to Tourism and Crime, Chapter 8 Cross-border cooperation in criminal investigations, Chapter 9 The preventive turn in crime control and its relationship with tourism, Chapter 10 Governing Security in Tourist Spaces, Chapter 11 Tourism, Image, And Fear Of Crime, Chapter 12 Dark Tourism and Sites of Crime, Chapter 13 Conclusions: Mapping a Research Agenda
About the authors
About the editors

David Botterill is a freelance academic and higher education consultant and Professor Emeritus in the Welsh Centre for Tourism Research, University of Wales Institute Cardiff. He has worked with a number of external and industry partners including Tourism Concern, the Wales Tourist Board and the Tourism Training Forum for Wales and held research leadership positions at UWIC for 15 years, most recently in the Cardiff School of Management. David is a reviewer for several publishing houses and external assessor of research quality for universities and research bodies. He is Associate Director for the Higher Education Academy Network for Hospitality, Leisure, Sport and Tourism.

Trevor Jones is Reader in Criminology and Criminal Justice at the School of Social Sciences, University of Cardiff and Visiting Fellow at the Vrij University Amsterdam. He has published widely in the fields of policing, community safety and criminal justice policy-making. He has undertaken research and published widely on the subjects of policing, security and crime prevention. In recent years he co-edited a cross national comparison of developments in plural policing forms (Plural Policing: A Comparative Perspective, with Tim Newburn, Routledge 2006), and recently published a major comparative study of policy transfer in crime control (Policy Transfer and Criminal Justice, with Tim Newburn, Open University Press 2007). He is on the editorial board of the international journals Policing and Society and is a managing editor of the house journal of the British Society of Criminology, Criminology and Criminal Justice.