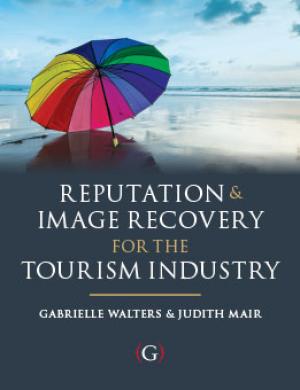 Reputation and Image Recovery for the Tourism Industry
ISBN: 9781911396673 HBK; 9781911396680 PBK; 9781911396697 eBook
DOI: 10.23912/9781911396673-3803
---
| | |
"…a welcome resource for academics and students of tourism and the large number of tourism industry leaders who think strategically about tourism risk and resilience… [it] will be a valuable guide for many executives in the global tourism industry who now have risk management responsibilities as an integral part of their professional brief."
Dr David Beirman Ph.D, UTS Business School, University of Technology Sydney, Australia
"…an outstanding collection of research papers designed to challenge the improper notion that a one-size fits all approach works. …A must-read body of work for all tourism operators, …who want to avoid operating in a reactive state when crisis strikes."
Demetri Hughes, Certified Practising Marketer and Managing Director of 1Up Communications, Australia
"… the overall contribution of this book to the tourism body of knowledge is rooted in its comprehensive overview of the academic literature, its theoretical and practical considerations, as well as its integrated approach to the understanding of crisis and image recovery in the tourism industry. … a valuable guide for both academics and practitioners globally. The book is a welcome resource for undergraduate courses in tourism and hospitality management and … can also be used in graduate classes."
David Adeloye (2020): Reputation & image recovery for the tourism industry, Annals of Leisure Research, DOI: 10.1080/11745398.2020.1742752
Crises and disasters that directly impact tourism can have extensive reputational implications for the organisations and destinations involved. It is critical that DMOs and CEOs communicate the right message in such circumstances to reassure the public that they have their best interests at heart. Often this is not done well. Every crisis and disaster is different, and knowledge is required to understand how different crises and disasters, whether they be at a destination or an organisational level, affect members of the public. Such insight will provide managers with a clearer understanding of the most effective messaging and communication strategies and most importantly identify the response that is most likely to minimise reputational damage post event.
Reputation and Image Recovery for the Tourism Industry
uses real life case studies to contextualise the relevant theories on tourism, marketing and communication, and unpacks examples of best practice to illustrate how carefully managed response strategies can ensure successful recovery for the organisation or destination.
Packed with international case studies, and with contributions from experts, this edited book is divided into three sections that cover:
Natural Disasters: including cyclones/hurricanes; flooding; earthquakes and other severe natural events.
Man Made Crises and Organisational Crises: including specific case studies that focus on how destinations restore their reputation following a random act of terror; mismanagement of the environment; managing the threat of terrorism - a destination image perspective; bidding for events in the midst of political turmoil and reputation recovery for destinations with long term image issues.
Organisational Crises in the Tourism and Hospitality Industry: including reputation recovery for various tourism organisations including airlines, cruise companies and hotels managing the media in times of organisational crises; best practice public relations strategies for tourism organisations and the role of social media in organisational reputation recovery.
Essential reading for students, researchers and industry managers, and the 'go to' text for those wishing to learn about specific strategies and best practice techniques proven to assist with the reputational management of destinations and organisations affected by crises and disasters.
Edited by Gabby Walters, PhD., Senior Lecturer and Honours Program Leader and Judith Mair, PhD., Associate Professor from the UQ Business School, The University of Queensland, Australia.
Published July 2019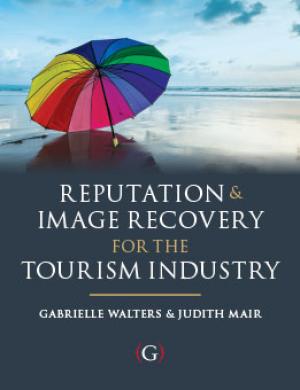 About the authors
Edited by Gabby Walters, PhD., Senior Lecturer and Judith Mair, PhD., Associate Professor, from the UQ Business School, University of Queensland, Australia.