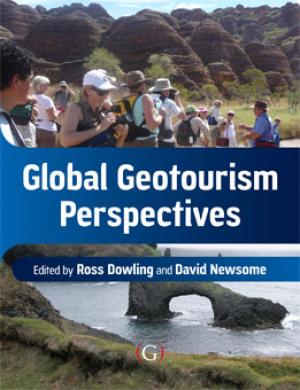 Global Geotourism Perspectives
ISBN: 978-1-906884-17-8
---
Geotourism is a vital part of the tourism agenda. It focuses on experiencing the earth's geological features in a way that fosters environmental and cultural understanding, appreciation and conservation, and is locally beneficial. It is about creating a geotourism product that protects geoheritage, helps build communities, communicates and promotes geological heritage and engages a wide range of different people.
Global Geotourism Perspectives
is a collection of case studies that supports this direction by providing examples of actual and developing geotourism from around the world. With contributions from a team of international researchers, specialists, practitioners and protected area managers, it illustrates how geotourism is developing in countries within six continents including Australia, Brazil, China, Greece, Ireland, Japan, Malaysia, Mauritius, Oman, South Africa and the USA. Cases include:
The Grand Canyon, USA: The experience of managing a world-class geotourism destination;
The Hong Kong Geopark, China: uncovering the geology of a metropolis;
Kanawinka Geopark, Australia: Setting up, marketing and ensuring the future of a large geopark;
Geotourism in Malaysia: Mt Kinabalu World Heritage Region, Sabah;
Geosite Identification as an Element of Promoting Geotourism in a Wildlife Hotspot: The Kruger National Park, South Africa.
Many more cases are included and together they examine and provide insight into and suggest best practice for issues such as conservation, risk management, education, marketing, interpretation and technology.
Global Geotourism Perspectives
is part of a two volume set. Its companion volume
Geotourism: the tourism of geology and landscape (ISBN 978-1-906884-09-3)
provides a clear definition of geotourism as well as information on its characteristics. It covers information on landscape appreciation, geoheritage, management, interpretation, education and the future of geotourism. Together the two books propel the subject to another level and provide an informed platform on which to build the future of geotourism.
Taken together the two books form essential reading for all students, researchers, practitioners involved in the emerging and growing field of geotourism.
Contents: 1 Geotourism: a Global Activity; 2 Australia's Geological Heritage; 3 Active Geothermal and Volcanic Environments as Tourist Destinations; 4 Caves and Karst Geotourism in Australia; 5 A Perspective on Rock Climbers, Scramblers and Hill Walkers; 6 Geological Attractions for Tourists in Mauritius; 7 Geotourism in the Sultanate of Oman; 8 Geotourism in Malaysia: Mount Kinabalu, Sabah; 9 Geosite Identification as an Element of Promoting Geotourism in a Wildlife Hotspot; 10 Geotourism and Geoparks in Brazil; 11 The Geology of Ireland; 12 The Grand Canyon, USA; 13 Hong Kong Geopark; 14 Kanawinka, Australia; 15 Geotourism in Greece; 16 Geotourism: Opportunity and Tourism Significance
Abouth the Editors
Dr Ross K Dowling
is Foundation Professor of Tourism in the School of Marketing, Tourism & Leisure, Faculty of Business & Law, at Edith Cowan University in Western Australia.
Dr David Newsome
is an Associate Professor in the School of Environmental Science at Murdoch University, Perth, Western Australia.
Publication and Prices
Pub Date: April 2010
Paperback: £34.99, Euro 42.00, US$ 56.00
E-Chapter: £4.99, Euro 5.99, US$ 7.99 each
A paperback copy is available on inspection to bona fide lecturers-conditions apply.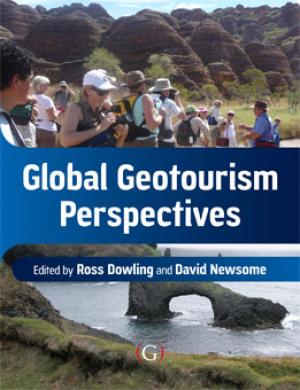 Posted by Sally North, Mar 15, 2010