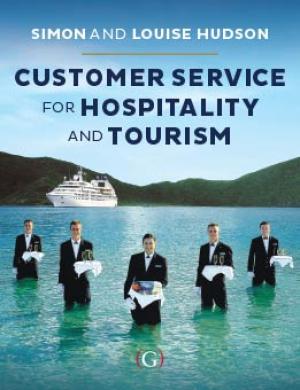 Customer Service for Hospitality and Tourism
ISBN: 978-1-908999-33-7 HBK; 978-1-908999-34-4 PBK
---
| | | |
"[the text]...significantly contribute to better management of customer service within the tourism and hospitality industry."
Tourism Analysis, Vol. 19, pp. 655–658
Customer service is of critical importance for the tourism and hospitality sector now more than ever before as customers are looking to increase value for money and are less forgiving of mediocre service. However, despite its importance, quality customer service is the exception rather than the norm in many parts of the world.
Customer Service for Hospitality and Tourism
is a unique text and vital to both students and practitioners as it explains not only the theory behind the importance of customer service but also acts as a guidebook for those wishing to put this theory into practice. In essence it is the 'whys' and 'hows'of customer service.
It is easy to read, very current, and full of references to all the latest research from both academic and practitioner literature. Chapters cover important topics such as the financial and behavioural consequences of customer service, consumer trends influencing service, developing and maintaining a service culture, managing service encounters, the importance of market research, building and maintaining customer relationships, providing customer service through the servicescape, the impact of technology on customer service, the importance of service recovery, and promoting customer service internally and externally.
Key features include:
An 'At Your Service' Spotlight at the beginning of each chapter focuses on the achievements of successful individuals related to the art of customer service.
Each chapter contains a 'Service Snapshot' - short, real-life cases to illustrate a particular concept or theoretical principle presented in the chapter.
Detailed international 'Case Studies', which cover a variety of sectors, organizations and regions designed to foster critical thinking, the cases illustrate actual business scenarios that stress several concepts found in the chapter. They analyze customer service in the U.S., South America, South Africa, Europe, Russia, Australia, China, Canada, Korea and Dubai.
Publication and Prices
Pub Date: November 2012 304pp
Hardback: £75, Euro 98, US$ 120
Paperback: £29.99, Euro 36, US$ 48
E-Chapter: £4.99, Euro 5.99, US$ 7.99 each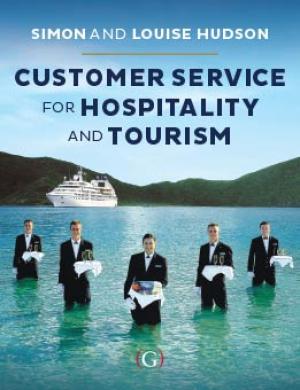 About the authors
Dr. Simon Hudson is an Endowed Chair in Tourism at the University of South Carolina. He has held previous academic positions at universities in Canada and England, and has worked as a visiting professor in Austria, Switzerland, Spain, Fiji, New Zealand, the United States, and Australia.

Louise Hudson is a freelance journalist living in South Carolina (www.tourismgurus.com). She has collaborated with Dr Hudson on many of his books and research projects and co-wrote Golf Tourism with him. Originally trained in journalism in England, she now writes for many publications including the LA Times, Dallas Morning News, Canada's Globe and Mail and Dreamscapes Magazine, Calgary Sun, Calgary Herald and BC Inn Focus magazine among others.