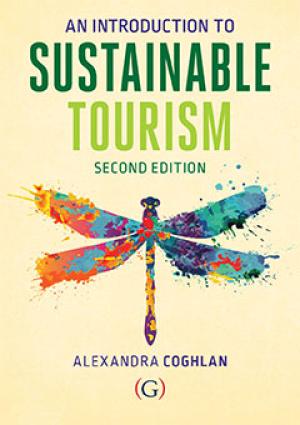 An Introduction to Sustainable Tourism 2nd edition
ISBN: 978-1-915097-30-9 hbk; 978-1-915097-31-6 pbk; 978-1-915097-32-3 eBook
DOI: 10.23912/978-1-915097-30-9-5383
---
| | | | |
Fully revised and updated for a second edition
Introduction to Sustainable Tourism
provides a comprehensive, pragmatic, and realistic look at integrating sustainability into tourism. It now includes two new chapters on regenerative tourism and disruptors including the impact of COVID-19 as well as new material on systems thinking, influencing behaviours and green marketing. Using first-hand research projects and packed with international case studies, it combines theoretical and applied knowledge with a scaffolded learning approach and takes a comprehensive look at practical management tools, certifications and innovation as part of the process of operationalising and implementing sustainable tourism.
An Introduction to Sustainable Tourism 2nd edition
provides a comprehensive, pragmatic, and realistic look at integrating sustainability into tourism. It adopts a systems-perspective, looking at the whole tourism supply chain to provide an integrated viewpoint of sustainability in the tourism industry and asks:
How does policy encourage or discourage sustainability?
How do intermediaries influence the sale of sustainable tourism?
What are the operator's concerns, how do tourists themselves respond to them?
What are the values of sustainability in tourism and what are the impacts 'trade-offs' to the tourist experience?
The text uses QR codes and hyperlinks to provide readers with additional resources to better understand the material presented in the textbook.
An Introduction to Sustainable Tourism 2nd edition
is an essential text for tourism students across all levels, undergraduate and postgraduate studies.
"Reviews of the first edition

… perfect for students starting their journey in sustainable tourism or the practitioner interested in the applied and theoretical mechanisms and issues of sustainable tourism concepts. Coghlan brings sustainable tourism into the 21st century with approachable exercises, real-world application, and the state of sustainable tourism tools … Her book illuminates the political and pragmatic realities of implementation and considerations for the future. Indeed a text for all those starting their sustainability journey!"
Kelly S Bricker PhD, Director, Parks, Recreation & Tourism, University of Utah, USA

"Written in an engaging and story-like manner this book explains many elements of sustainable tourism and outlines key issues facing the industry. … there are many interesting and relevant global examples that both students and practitioners will be able to identify with and learn from."
Rachel Dodds, Professor, Ted Rogers School of Hospitality and Tourism Management, Ryerson University, Canada

"Alexandra Coghlan has written a clear, fresh, stimulating introduction to sustainable tourism. Full of relevant and current international examples, it is a pleasure to read."
Xavier Font, Professor of Sustainability Marketing, School of Hospitality and Tourism Management, University of Surrey, UK
Alexandra Coghlan
is Associate Professor in tourism at Griffith University in Queensland, Australia. She has worked primarily in the area of sustainable tourism and nature-based tourism, with a strong focus on conservation and social and environmental benefits of tourism.
Publication: May 2023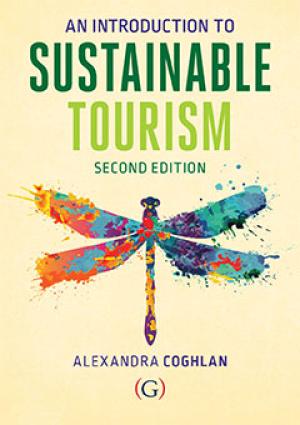 Chapter 1
Chapter 2
Chapter 3
Chapter 4
Chapter 5
Chapter 6
Chapter 7
Chapter 8
Chapter 9
Chapter 10
Chapter 11
Chapter 12
Table of contents
Section 1 Introduction: Ch 1 Definitions and Origins; Ch 2 Challenges to Implementing Sustainability Practices in Tourism; Ch 3 Impacts of tourism; Section 2Managing for Sustainability: Ch 4 Sustainable Tourism Policy Frameworks; Ch 5 Governance and Partnerships; Ch 6 Ethics and Values; Ch 7 Measures and Tools; Ch 8 Operationalizing Sustainable Tourism; Section 3 Future of Sustainable Tourism: Ch 9 Disruptors including COVID19; Ch 10 Change and Innovation; Ch 11 Regenerative Tourism; Ch 12 Concluding Remarks; Index
Table of contents
Section 1 Introduction: Ch 1 Definitions and Origins; Ch 2 Challenges to Implementing Sustainability Practices in Tourism; Ch 3 Impacts of tourism; Section 2Managing for Sustainability: Ch 4 Sustainable Tourism Policy Frameworks; Ch 5 Governance and Partnerships; Ch 6 Ethics and Values; Ch 7 Measures and Tools; Ch 8 Operationalizing Sustainable Tourism; Section 3 Future of Sustainable Tourism: Ch 9 Disruptors including COVID19; Ch 10 Change and Innovation; Ch 11 Regenerative Tourism; Ch 12 Concluding Remarks; Index
About the authors
Alexandra Coghlan
is Associate Professor in tourism at Griffith University in Queensland, Australia. She has worked primarily in the area of sustainable tourism and nature-based tourism, with a strong focus on conservation and social and environmental benefits of tourism
Table of contents
Section 1 Introduction: Ch 1 Definitions and Origins; Ch 2 Challenges to Implementing Sustainability Practices in Tourism; Ch 3 Impacts of tourism; Section 2Managing for Sustainability: Ch 4 Sustainable Tourism Policy Frameworks; Ch 5 Governance and Partnerships; Ch 6 Ethics and Values; Ch 7 Measures and Tools; Ch 8 Operationalizing Sustainable Tourism; Section 3 Future of Sustainable Tourism: Ch 9 Disruptors including COVID19; Ch 10 Change and Innovation; Ch 11 Regenerative Tourism; Ch 12 Concluding Remarks; Index
About the authors
Alexandra Coghlan
is Associate Professor in tourism at Griffith University in Queensland, Australia. She has worked primarily in the area of sustainable tourism and nature-based tourism, with a strong focus on conservation and social and environmental benefits of tourism
Sample files
Chapter 1.pdf
Chapter 2.pdf
Chapter 3.pdf
Chapter 4.pdf
Chapter 5.pdf
Chapter 6.pdf
Chapter 7.pdf
Chapter 8.pdf
Chapter 9.pdf
Chapter 10.pdf
Chapter 11.pdf
Cover, Contents and Preface.pdf
Chapter 12.pdf