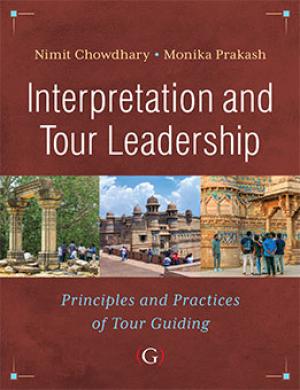 Interpretation and Tour Leadership
Principles and Practices of Tour Guiding
ISBN: 9781911635956 HBK; 9781911635963 PBK; 9781911635970 eBook 10.23912/9781911635956-4986 DOI
DOI: 10.23912/9781911635956-4986
---
| | | |
Interpretation and Tour Leadership: Principles and Practices of Tour Guiding
is a complete manual to tour guiding that is based on the authors' first-hand experience of training more than 4500 tour guides. With a solid theoretical base, it applies the theory to the practice with a hands-on focus and guides the reader through the key roles and responsibilities of a tour guide.
It tackles a diverse range of issues and areas, such as:
interpretation techniques and types;
responsible tourism and ethics;
leading visitors in a (post) Covid scenario;
best practice 'do's and don't's;
setting up a tour guiding business.
Packed with real-life international examples, each chapter follows a thorough pedagogic structure which includes features such as learning objectives, key terms, checklists, tips, discussion questions and activities, and further reading.
Interpretation and Tour Leadership: Principles and Practices of Tour Guiding
is an essential toolkit for all students and practitioners looking to understand more about this essential part of the tourism industry.
Due June 2022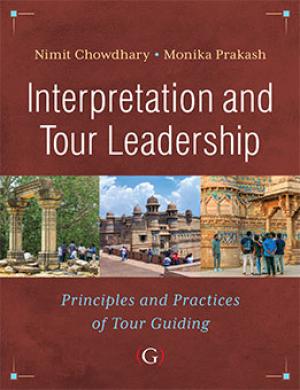 Table of contents
Ch 1 Introduction to tourist guiding; Ch 2 The Tourist; Ch 3 Becoming a tourist guide; Ch 4 The art of Interpretation; Ch 5 Planning for guiding; Ch 6 Preparing for a tour; Ch 7 The walks; Ch 8 Guiding on a cultural tour; Ch 9 Guiding on a Nature Tour; Ch 10 Professional challenges in guiding; Ch 11 The business of tourist guiding; Appendices; Index
Table of contents
Ch 1 Introduction to tourist guiding; Ch 2 The Tourist; Ch 3 Becoming a tourist guide; Ch 4 The art of Interpretation; Ch 5 Planning for guiding; Ch 6 Preparing for a tour; Ch 7 The walks; Ch 8 Guiding on a cultural tour; Ch 9 Guiding on a Nature Tour; Ch 10 Professional challenges in guiding; Ch 11 The business of tourist guiding; Appendices; Index
About the authors
Nimit Chowdhary
is Professor in the Department of Tourism and Hospitality Management, Jamia Millia Islamia (Central University), New Delhi India
Monika Prakash
is
Professor and Nodal Officer, Indian Institute of Tourism and Travel Management, India
Table of contents
Ch 1 Introduction to tourist guiding; Ch 2 The Tourist; Ch 3 Becoming a tourist guide; Ch 4 The art of Interpretation; Ch 5 Planning for guiding; Ch 6 Preparing for a tour; Ch 7 The walks; Ch 8 Guiding on a cultural tour; Ch 9 Guiding on a Nature Tour; Ch 10 Professional challenges in guiding; Ch 11 The business of tourist guiding; Appendices; Index
About the authors
Nimit Chowdhary
is Professor in the Department of Tourism and Hospitality Management, Jamia Millia Islamia (Central University), New Delhi India
Monika Prakash
is
Professor and Nodal Officer, Indian Institute of Tourism and Travel Management, India
Sample files
Cover, contents and copyright.pdf
Chapter 1.pdf
Chapter 2.pdf
Chapter 3.pdf
Chapter 4.pdf
Chapter 5.pdf
Chapter 6.pdf
Chapter 7.pdf
Chapter 8.pdf
Chapter 9.pdf