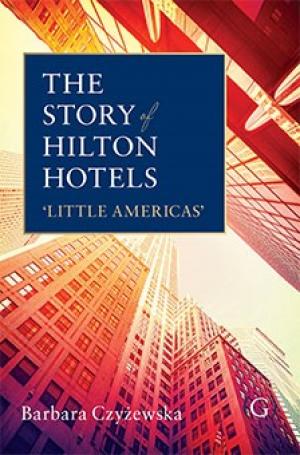 The Story of Hilton Hotels
'Little Americas'
ISBN: 9781911396949 HBK; 9781911396956 PBK; 9781911396963 eBook
DOI: 10.23912/978-1-911396-7-96-3889
---
| | | |
"In this book, which coincides nicely with our celebrating 100 years of Hilton Hospitality, Barbara captures both the extraordinary spirit and vision of Conrad Hilton as well as our history of milestones laden success. She describes with great insight and detailed understanding the foundation of our success based on respecting and honouring Conrad Hilton's legacy of innovation, but also his dreams to make the world a better place through travel and hospitality. Thank you Barbara for telling our story and also for expanding our audience."
Rachid 'Ben' Bengougam, Senior Vice President HR EMEA, Hilton
"Dr. Barbara Czyżewska's extensive research has provided such a colourful insight into the development of this fast-growing global industry. This book is informative and a most enjoyable read."
Michael Shepherd - General Manager, London Hilton on Park Lane
The Hilton brand is arguably one of the most successful and iconic brands in the hospitality industry in all time.
The Story of Hilton Hotels: 'Little Americas'
provides both an informative historical analysis of the development of the company, as well an engaging narrative about Conrad Hilton himself, illustrating how he fulfilled the typical American dream of rising from rags to riches and constructing a multinational hotel empire.
The Story of Hilton Hotels: 'Little Americas'
also engages with the wider historical contexts of politics and culture. It analyses some of the key shifts in the area of hotel management including standardisation, asset-light models and delivering the customer experience. Using original data and the first hand academic research the author can use this iconic hotel brand as a lens through which to analyse some of the key theoretical concepts and practices that are used in the industry today.
A vital resource for all students (both postgraduate and undergraduate) on hospitality, marketing, business history and business management courses as well as executive courses delivered to hospitality professionals.
Publication December 2019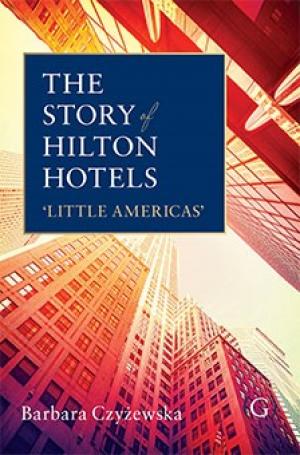 Table of contents
1. Conrad – entrepreneur with a mission / early development of domestic and international divisions of Hilton Hotels. Birth of Little Americas
2. Madrid 1953 – the story of struggle
3. Istanbul 1955 – the story of success
4. Havana 1958 – the story of failure
5. London 1963 – the story of change
6. Global expansion of Hilton International and death of the concept of Little Americas
Table of contents
1. Conrad – entrepreneur with a mission / early development of domestic and international divisions of Hilton Hotels. Birth of Little Americas
2. Madrid 1953 – the story of struggle
3. Istanbul 1955 – the story of success
4. Havana 1958 – the story of failure
5. London 1963 – the story of change
6. Global expansion of Hilton International and death of the concept of Little Americas
About the authors
Dr Barbara Czyżewska is Head of Luxury Marketing and Brand Management at Glion Institute of Higher Education, Switzerland
Table of contents
1. Conrad – entrepreneur with a mission / early development of domestic and international divisions of Hilton Hotels. Birth of Little Americas
2. Madrid 1953 – the story of struggle
3. Istanbul 1955 – the story of success
4. Havana 1958 – the story of failure
5. London 1963 – the story of change
6. Global expansion of Hilton International and death of the concept of Little Americas
About the authors
Dr Barbara Czyżewska is Head of Luxury Marketing and Brand Management at Glion Institute of Higher Education, Switzerland
Sample files
Contents, copyright, welcome.pdf
Chapter 1.pdf
Chapter 2.pdf
Chapter 3.pdf
Chapter 4.pdf
Chapter 5.pdf
Chapter 6.pdf